Clinical Pilates at Nowra Allied Health Centre
Clinical Pilates is a specialised movement and exercise based therapy combining traditional pilates exercises with a modified program tailored to the individuals own specific needs and goals. Clinical Pilates is used to restore proper functional movements and build strength and stability in the bodies ideal movement patterns. Clinical Pilates is used by physiotherapists and chiropractors to treat a wide variety of injuries and conditions.
Each patient is individually assessed by a Chiropractor or Physiotherapist and guided through a progressive specific exercise and movement routine.  Clinical Pilates provides a safe and highly specific form of exercise that is effective for anyone, from the most elite athlete to those who are just starting their exercises journey. Clinical Pilates can be targeted towards injury prevention or those who are completing rehabilitation post injury. Clinical Pilates is also a great way to complete safe exercises that promote strength, stability and overall wellbeing.
What is the difference between Pilates and Clinical Pilates?
Regular Pilates often consists of general exercises conducted by a Pilates instructor. Clinical Pilates is supervised by a qualified physiotherapist or chiropractor who has completed post graduate training in Pilates. Our allied health professionals have specialist knowledge of injury, pathology, healing an normal movement patterns. This allows us to target an exercise program that is safe and effective in addressing your individual needs. Clinical Pilates is often used as a treatment technique during out physiotherapy or chiropractic consultations. 
How is Clinical Pilates structured at Nowra Allied Health Centre?
Assessment
Each participant, regardless of if you have seen one of our physiotherapists or chiropractors previously will require a specific Pilates assessment. This assessment will consists of reviewing injuries and goals, determining the direction that your body prefers to move in, your balance and current level of stability and muscle co-ordination patterns. Once an individual exercise program as been prescribed, and your are able to safely completed this exercises program, you may be able to join a small group session.
Small Group Session
Small group sessions consist of a maximum of four participants and are supervised by a qualified physiotherapist or chiropractor. Each participant completes their own individual exercise program that was prescribed during their previous assessments. During these sessions, exercises may be modified or progressed under the instruction of the group supervisor.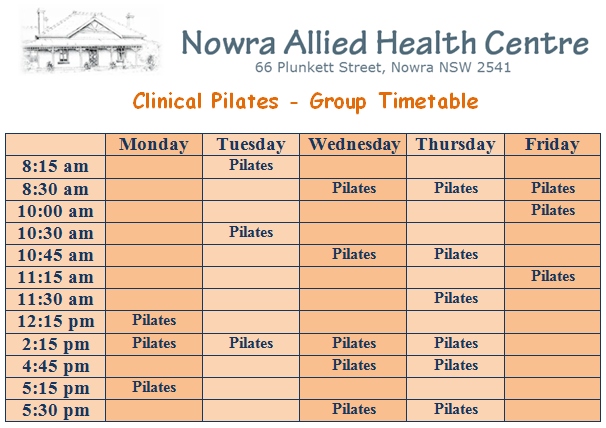 Does my health fund or insurance cover clinical Pilates?
Yes. If your health fund covers physiotherapy or chiropractic treatment, clinical Pilates will be able to be claimed through your health fund under the funding of the discipline (physiotherapist or chiropractor) who provided your treatment. Clinical Pilates can be provided under DVA, Workers Compensation and TAC. Clinical Pilates is bulk billed at our practice when provided as part of a consultation under the Chronic Disease Management program.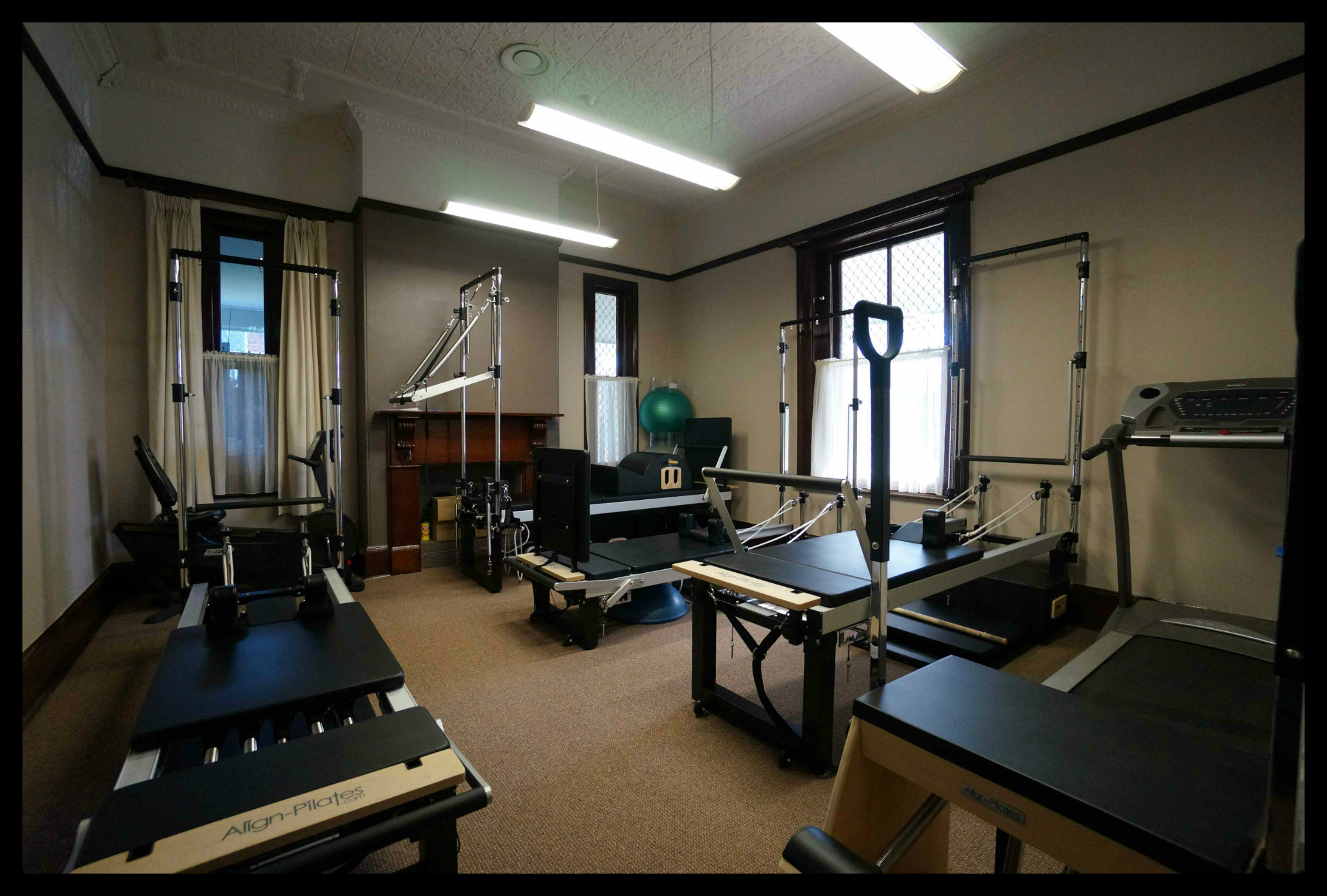 World Pilates Day Competition
Saturday the 6th of May 2017 is World Pilates Appreciation Day.
To celebrate, Basham Chiropractic & Basham Physiotherapy are giving you the chance to win up to six Pilates equipment class passes.
To enter, simply like our 'Nowra Allied Health Centre' Facebook page and share the Pilates post!
Want more chances to win? Like and share Basham Chiropractic's and/or Basham Physiotherapy's Facebook page.
Competition closes at midnight on Saturday the 6th of May, 2017.
Winner will be selected at random and will be notified via Facebook.   
 Terms and Conditions
- Classes are supervised by a qualified chiropractor or physiotherapist with post graduate Pilates training
- The winner will receive an individual program based on their assessment and goals
- Pilates passes are based on assessment of clinical need or proposed therapeutic benefit and are valid for a maximum of six free sessions as determined by the health care practitioner
- Passes are to be used by the same participant for all sessions
- Pilates classes are by appointment only
- Pilates passes are not redeemable for cash, and are not transferable to other service
- If you make an appointment, but fail to attend on three occasions without first notifying our staff, your pass will be forfeited